Generation Z is young, tech-savvy and eager to conquer new challenges. But in fashion they tend to look back to old-school inspirations like Y2K.
Dua Lipa, Olivia Rodrigo, Billie Eilish, Sydney Sweeney or Emma Chamberlain are not only the future of music, cinema, digital content but also style models. Although they share the same passion for vintage fashion , each has variations with their own colors. Gen Z "muses" have brought a new breeze to nostalgic trends. 
DUA LIPA
Dua Lipa – pop star and face in advertising campaigns and even catwalks on Versace's spring catwalk. Lipa stands out with sexy dresses on the red carpet. In addition to the limelight, the holder of the Best Grammy Album Award in 2021 is a Y2K fashionista. The tank tops of all designs and colors are combined liberally and creatively by her. Besides, mini skirts or sparkling dresses also help Dua Lipa "shine".
OLIVIA RODRIGO
Oliva Rodrigo used to be Disney's favorite actress, now becoming a favorite international pop star. Her debut album, Sour, took her to the next level. Olivia's unique fashion style also fascinates fans. Like many young girls, Olivia experimented with her style until she found the right aesthetic. She loves corsets, mini skirts, or fishtail evening dresses. She especially likes to wear platform shoes. The cute petite appearance combined with the bunker platforms creates a unique impression for Olivia.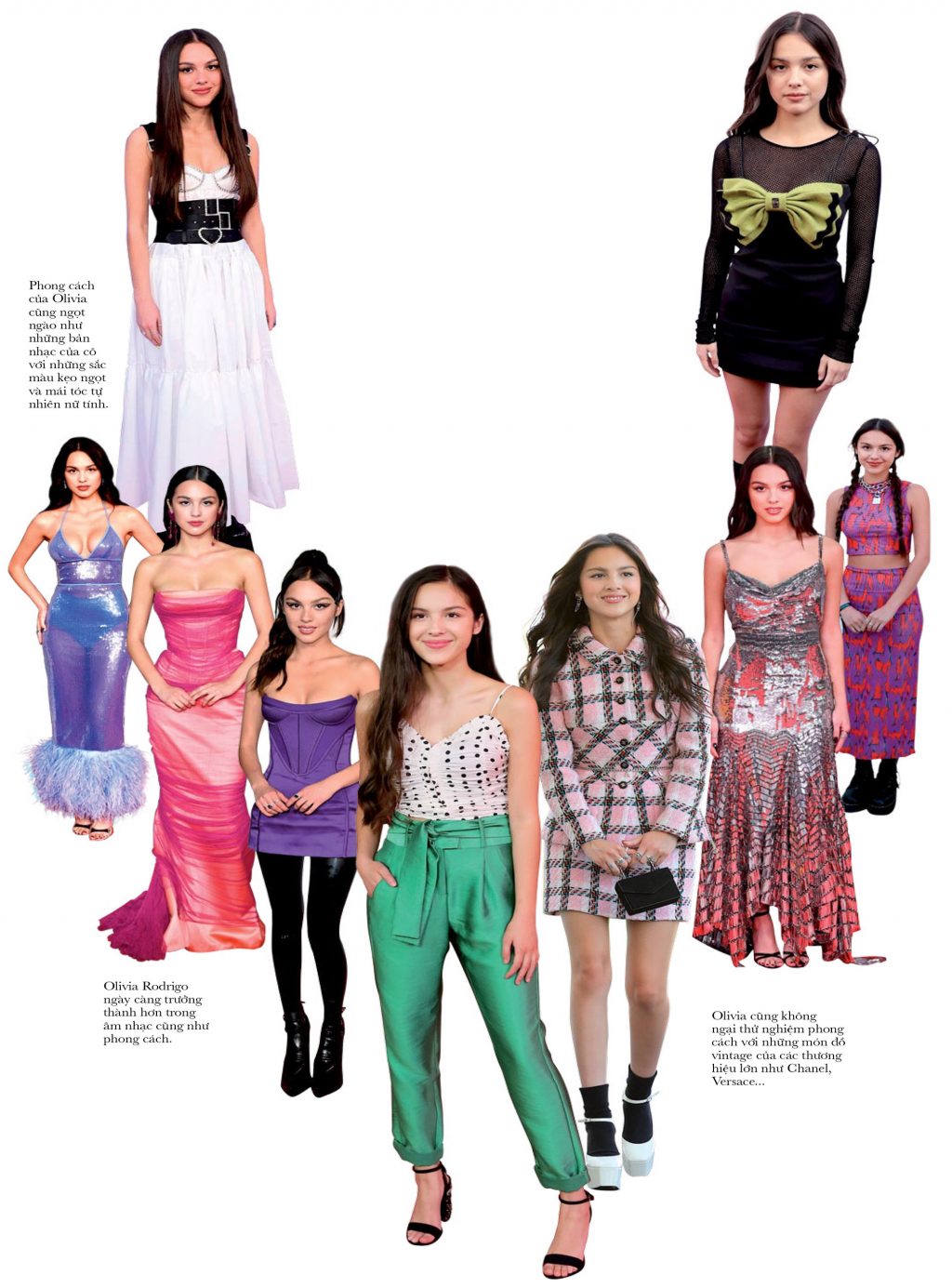 SYDNEY SWEENEY
After the Euphoria series , Sydney Sweeney became a hot name in Hollywood and was warmly welcomed by the fashion industry. On screen, her character "Cassie" possesses an impressive sweet fashion sense. Not too different in the movie, the body-tight outfits, showing off her sexy body in pink, white, yellow tones, etc. have made her brand. Sydney's Y2K nuance is mixed with a little more fairy element through details of puff sleeves, corset or opera gloves , etc.
BILLIE EILISH
In the past, it was not difficult to see Billie Eilish dropping herself in "oversized" T-shirts and shorts and then leisurely striding from the street to the red carpet. Billie shared that she had been "body shaming" so she was not confident enough to "dress up" with fancy dresses. But in the past three years, we must be surprised by the transformation of the young singer-songwriter in sexy and feminine dresses as a way of showing maturity and confidence. 
EMMA CHAMBERLAIN
Although only in her early 20s, Emma Chamberlain has been named as a Cartier brand ambassador. Starting from a famous youtuber, she has a great influence in the dress style of North American teenagers. Emma is fascinated with many aesthetics such as VSCO, Preppy, Y2K, … but not fixed on a specific image. However, most of her wardrobe comes from secondhand stores.
Home Page: Tagoclothes